Qualified Trips
Receive and respond to
highly desirable leads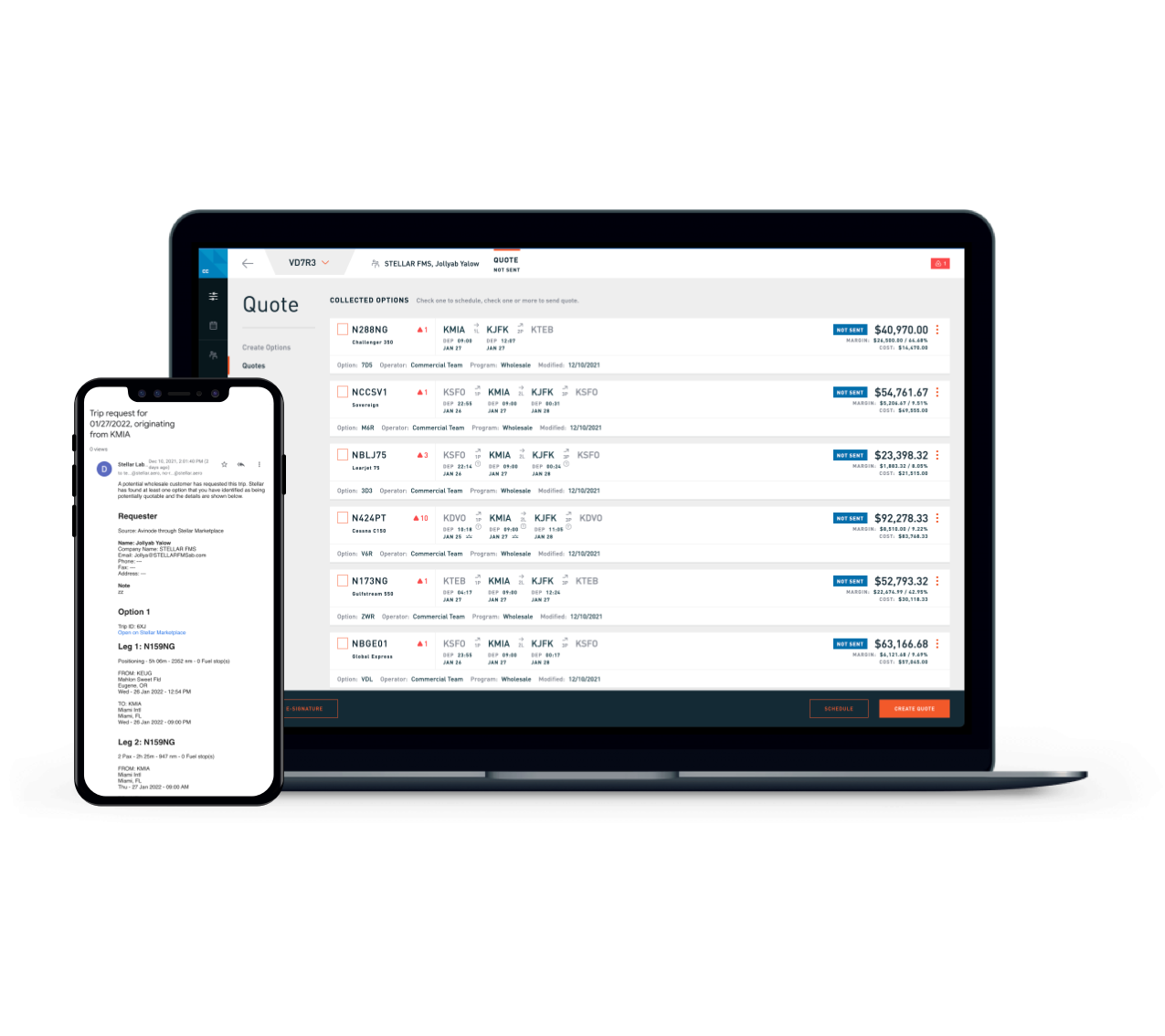 Stellar Qualified Trips takes incoming requests for quotes (RFQs) and filters them based on each operator's unique business rules. The system automatically generates a fully configured quote—including multiple aircraft options and detailed pricing—for each desirable lead.
Charter salespeople receive and respond to the most desirable leads, saving valuable time and improving conversion

The system ensures quoted trips are feasible, meet business policies, and provide attractive profitability

Operators increase volume, improve utilization, and make more revenue by focusing on the best opportunities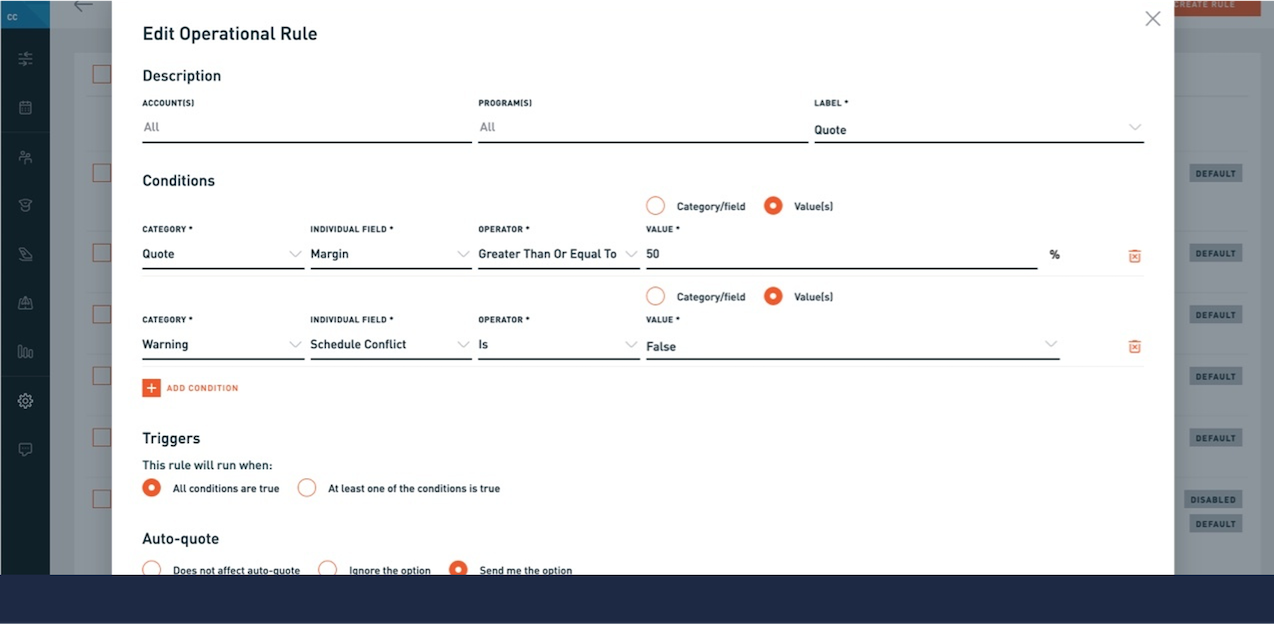 Features:
Curated leads:
The Qualified Trips filtering capability uses your business criteria to analyze and prioritize RFQs from multiple demand sources (such as Avinode and the NBAA's Air Mail service) and then deliver the most desirable leads to your salespeople.

Auto-generated quotes:
The Qualified Trips quoting capability automatically calculates optimal pricing and pre-configures a branded quote, with multiple aircraft options if desired, so you can quickly and accurately respond to each selected RFQ.

Flight schedule:
With your opt-in, the Qualified Trips system will obtain your up-to-date aircraft availability and flight schedule through an integration with a flight management system or through FlightBridge.

Your business, your way:
The Qualified Trips system includes advanced business-rules engines that implement your pricing and operations policies.