We're reimagining and revolutionizing business aviation
Stellar built both the Stellar Marketplace, an independent, business-to-business, online exchange for business aviation, and the industry's most modern, web and mobile based flight-operations platform. The combination is unique in the industry and delivers exceptional benefits to charter operators, brokers and corporate flight departments.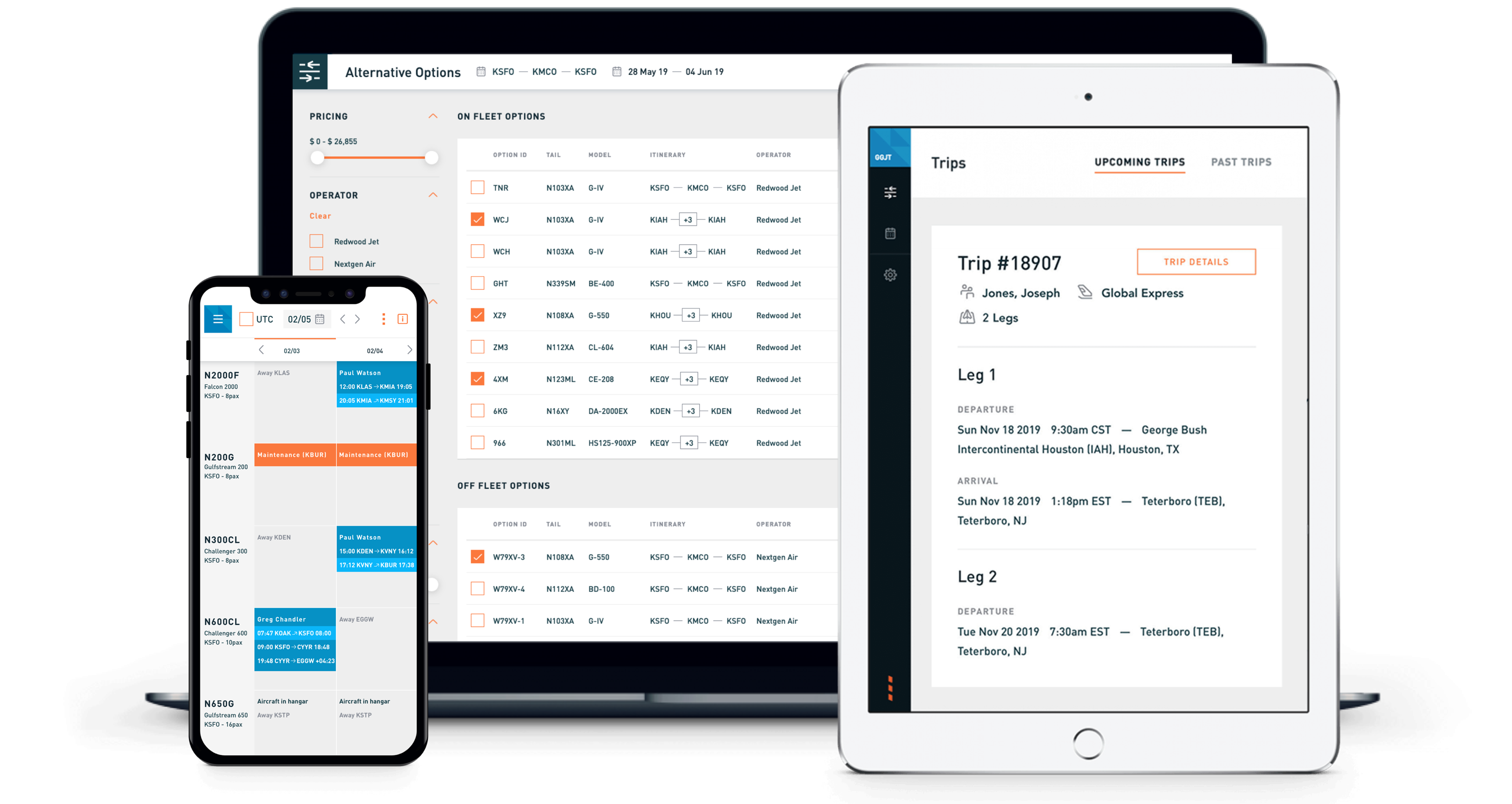 A modern, fully integrated solution in the cloud
Stellar offers a suite of advanced applications for business aviation that meets operators' needs for charter quoting, flight scheduling, off-fleet sourcing, and data analysis. Fully web-based and mobile-ready, the suite also provides access to the Stellar Marketplace.
"I love it. I love how clean it is. Very user-friendly, quite inclusive. Stellar made everything so simple, truly you guys have done a great job."
ANNE-MARIE SMITH, AVIATION SCHEDULER