Customer Portal
Communicate and collaborate
with your customers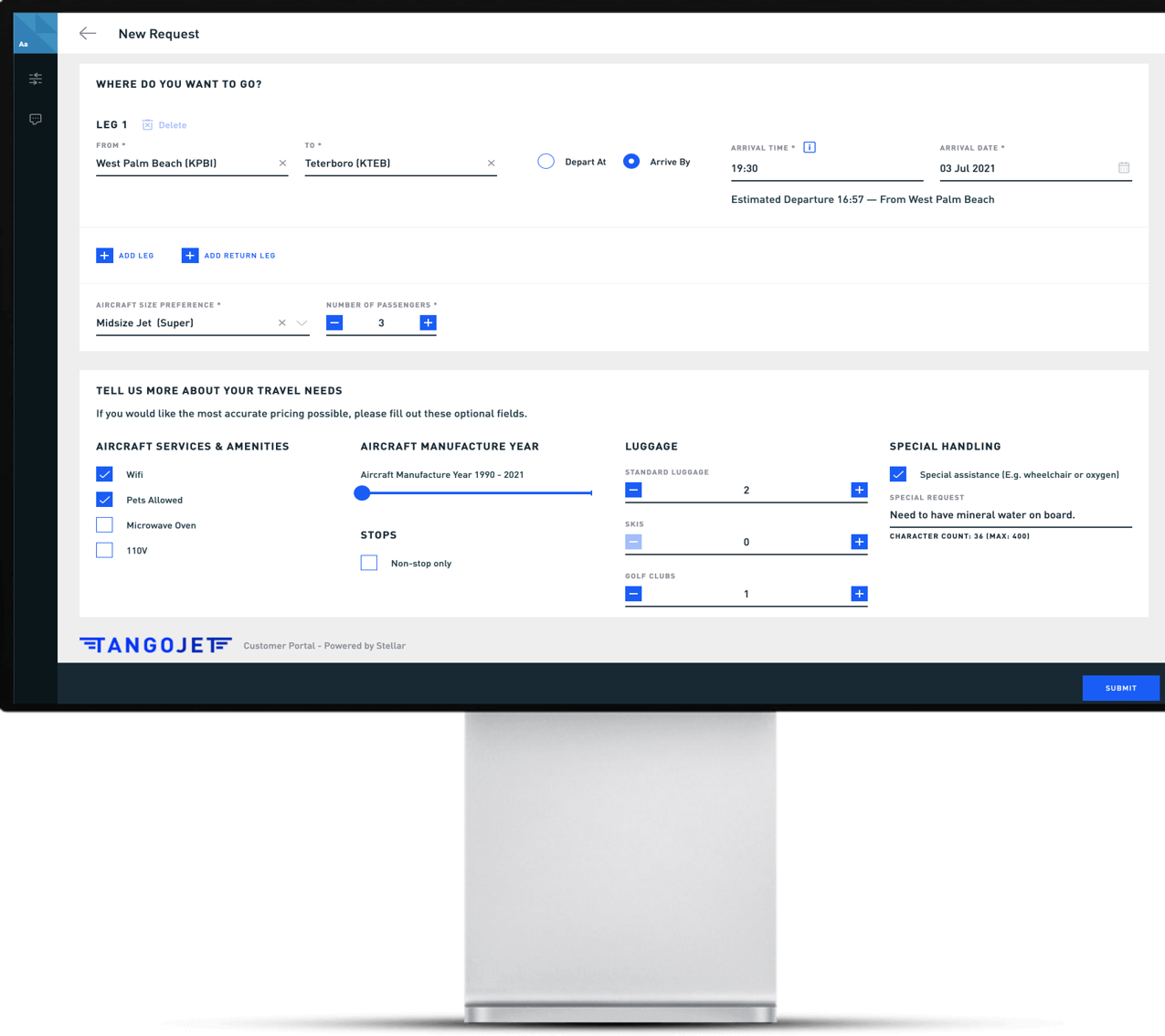 Stellar Customer Portal is a white-labeled gateway for operators and brokers to connect, exchange data and collaborate on trip details with their customers. Customers securely log into the portal on their browser (on any device) and perform the following functions.

Request and review a trip with available options and accurate prices

View prices, terms, conditions; electronically sign required documents

Book a trip and view upcoming and past trip details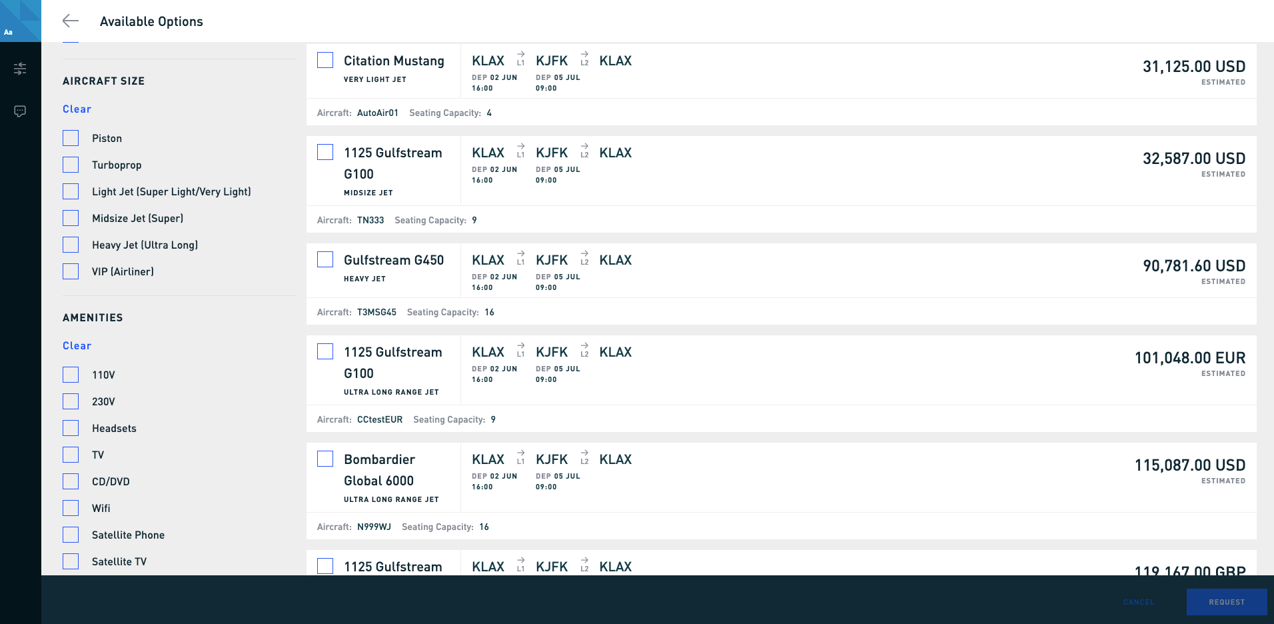 Features:
Your Brand:
Give your customers a familiar experience by adding your logo and updating the colors within the portal, keeping your brand front and center.

Choice of Device:
Our responsive design enables access to and use of the portal on any device that has a web browser (desktop, laptop, or mobile).

FL3XX Integration:
Requests come in via a FL3XX integration with key trip information already filled out, decreasing quote turnaround time and manual data errors, while eliminating the need for emails or phone calls.

DocuSign Integration:
Flying customers can view and sign required documents via DocuSign on their preferred device, all without leaving the portal.