3.29.21
Celebrating Women's History Month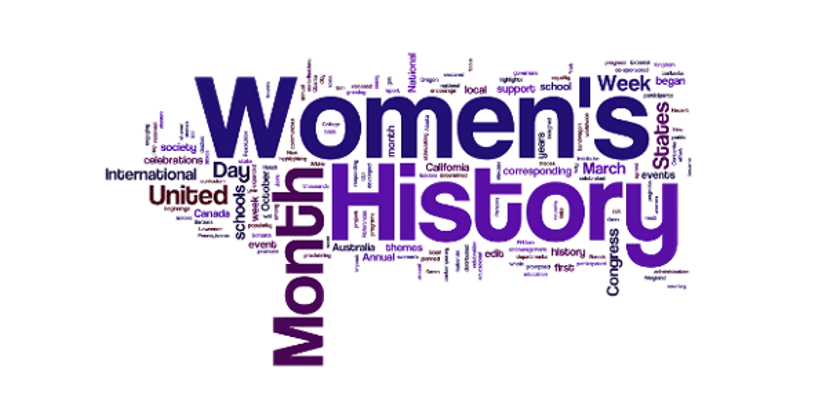 To celebrate the "history" part of Women's History Month—is there a woman from history that you find especially inspiring? Why?
– Oprah Winfrey – She is very compassionate, caring and charitable.

– Vivienne Malone-Mayes! She was born in 1922 and attended Fisk University at only 16 years old where she went on to get her PhD in mathematics. She was one of the first Black women in history to get a PhD in math at the time. She then went on to become the first Black professor at Baylor University (where she was denied admission prior due to her race & segregation).

– There are so many inspiring women who have paved the way for me. One woman who comes to mind is Marjorie Rice. She found four new pentagons that could serve as wallpaper tile, more than anyone since Karl Reinhardt described five such pentagons in 1918. With "only" a high school education, she showed that mathematics need not be limited to people with advanced degrees.

– Amelia Earhart: a very adventurous and brave person.

Where did you get your start in aviation and how did your path lead to Stellar?
– I began my career in Aviation working as a travel agent and worked my way into becoming an onsite agent for a corporation. Their CEO purchased a G4 and I became very fascinated with that area of the travel industry. I argued a bill with a company we used for charter and they offered me a job. From there my primary client asked if I would work directly and help start up a flight department. After about 10 years there, I decided to make a change into a training/tech support role. Naturally, I ended up following my good friend Fred to Stellar.

– I started with a small start-up that was trying to make it easier for everyone to fly private aircraft. I then moved on to Stellar where I'm working to help flight departments and charter operators make better decisions through data.

– I did not know anything about aviation before joining Stellar. The domain was very new to me.

Why did you pursue a career in aviation?
– I enjoy that each day is never the same. There is always a new challenge and solutions to be found.

– There are so many interesting questions in aviation: Where should I position my planes? How many aircraft and crew do I need? What can I do to reduce my repositioning legs? It's gratifying to work on these problems for our customers.

– The domain sounds very interesting and a marketplace of aviation sounds very innovative. Our Board of Directors have a very persuasive long-term goal for Stellar.

What advice would you give to other women looking to join and advance in the industry?
– Stick with it and ride the ride.

– There are so many problems to work on and we are always looking for people to help! Network, find a mentor, and you'll soon be on your way.

– The industry is very dynamic and there is always something new. Enjoy and have fun!