1.04.22
Stellar Introduces Qualified Trips To Streamline Charter Sales
Charter salespeople can now save time and increase revenue with Stellar Qualified Trips
Stellar's newest advanced capability for charter operators, called Qualified Trips, is now available. Qualified Trips takes incoming requests for quotes (RFQs) and filters them based on each operator's unique business rules. Only the best, most desirable leads are delivered to the charter salesperson, saving valuable time. These "desirable leads" are those an operator is able to fulfill based on aircraft availability, that meet operational policies, and that provide attractive profitability. The system also automatically generates a fully configured quote for each desirable lead, including multiple aircraft options and detailed pricing. Operators can increase volume, improve utilization, and make more revenue by responding to the best opportunities.

Qualified Trips is the latest step toward Stellar's vision of a much improved and automated experience, leading to instant quoting and booking, for charter aviation. In the coming year, we'll announce additional capabilities including sales automation and revenue analytics.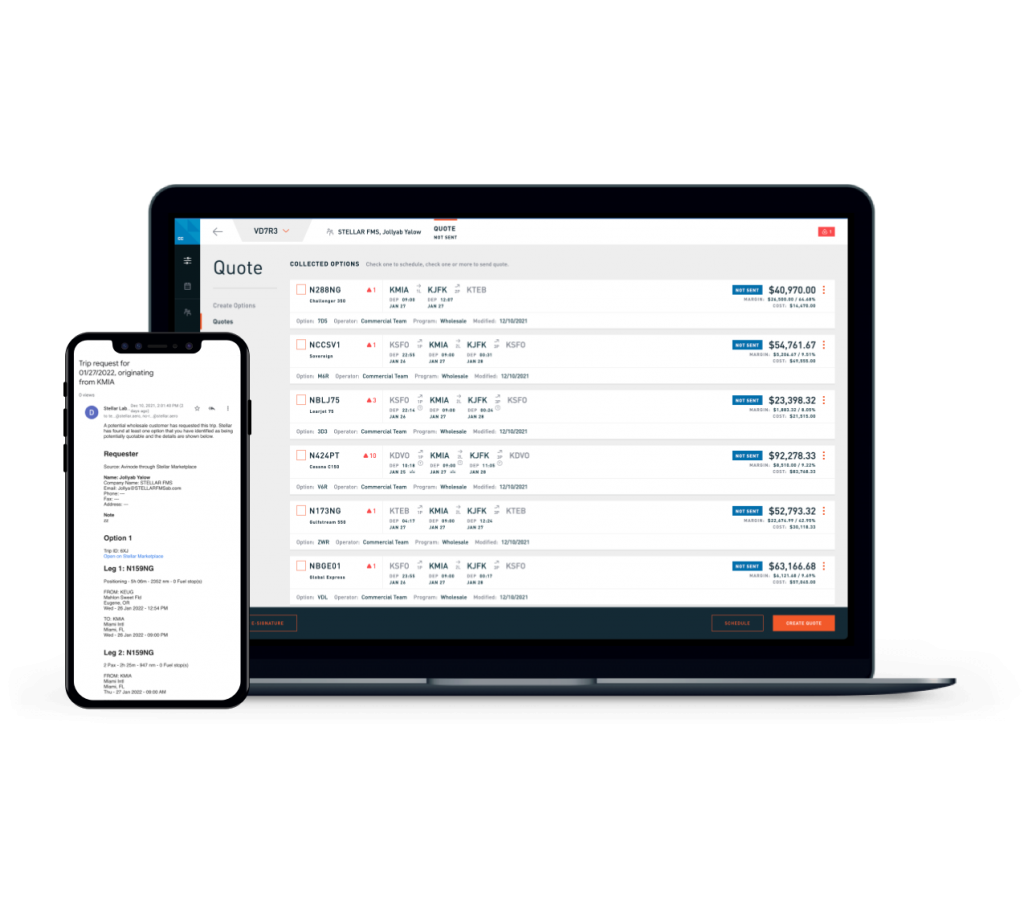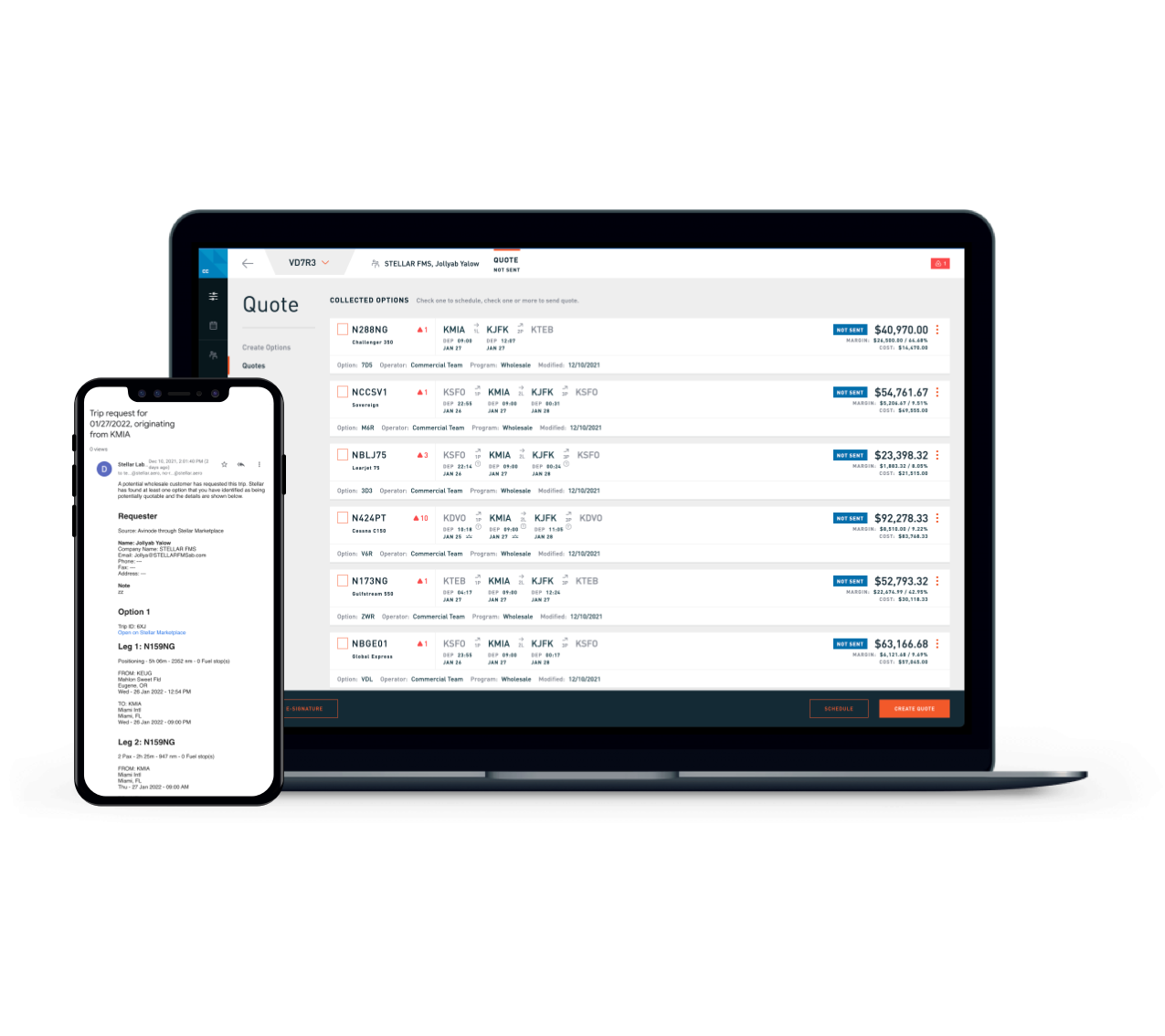 Stellar IP streamlines and optimized charter sales. Our advanced technology powers our sales automation, charter sourcing, customer interaction, and analytics solutions, available for brokers and operators regardless of the scheduling system they happen to use.
Pricing Engine. The Stellar pricing engine is a user-defined, rules-based system that determines the right price, operating cost, and margin for any trip and rate program. Pricing variables, such as aircraft, destination, services, customer types, etc. can be configured into rules either by the selling operator or by Stellar.
Operational Rules Engine. Like the pricing engine, this component evaluates rules based on input variables, but in this case to determine flight feasibility. Rules in the operational rules engine express both government regulations and the operator's own business policies. The effect of operational rules can be either to include or omit aircraft/route combinations from allowed options or to display a warning to the salesperson.
Options Generation. Proprietary Stellar algorithms are used to search for aircraft and routing options to fulfill requested itineraries. Available on-fleet and off-fleet options can be found and evaluated. Advanced features include automated routing to support floating fleet or back-to-base aircraft.
These technologies are incorporated into Stellar's solutions and provide many benefits to our customers, including: the ability to price by destination, aircraft, customer, or any other criteria; ensuring that quotes are always accurate; and controlling the desirability criteria that determine what RFQs they receive through Qualified Trips.