4.04.22
Stellar Exhibiting at the Schedulers and Dispatchers Conference
Charter operators, come see us at SDC. Your sales team will thank you for it!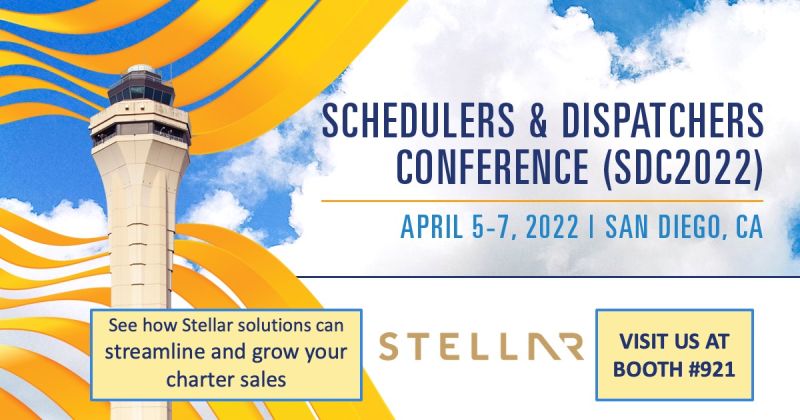 Stellar will be exhibiting at this year's NBAA Schedulers and Dispatchers Conference in San Diego, California.
Stellar will demonstrate our newest and upcoming software releases, including Qualified Trips, Quoting, Customer Portal, and analytics. We hope to see you there.