Detailed, Accurate Quotes in Seconds
NextGen FOS Quoting allows you to quickly generate professional-looking, comprehensive, operator-branded quotes comprising multiple aircraft and itinerary options. Stellar's automated quoting technology will quote your entire fleet in seconds with integrated feasibility checks to ensure only trips that can actually be flown are quoted.
Available now to all US-based Stellar Cloud customers, Quoting is designed to supersede your current FOS quoting module with a configurable, mobile-friendly interface that is fast, accurate and easy to use. FOS Sync ensures your quotes are automatically and instantly reflected in your current FOS application.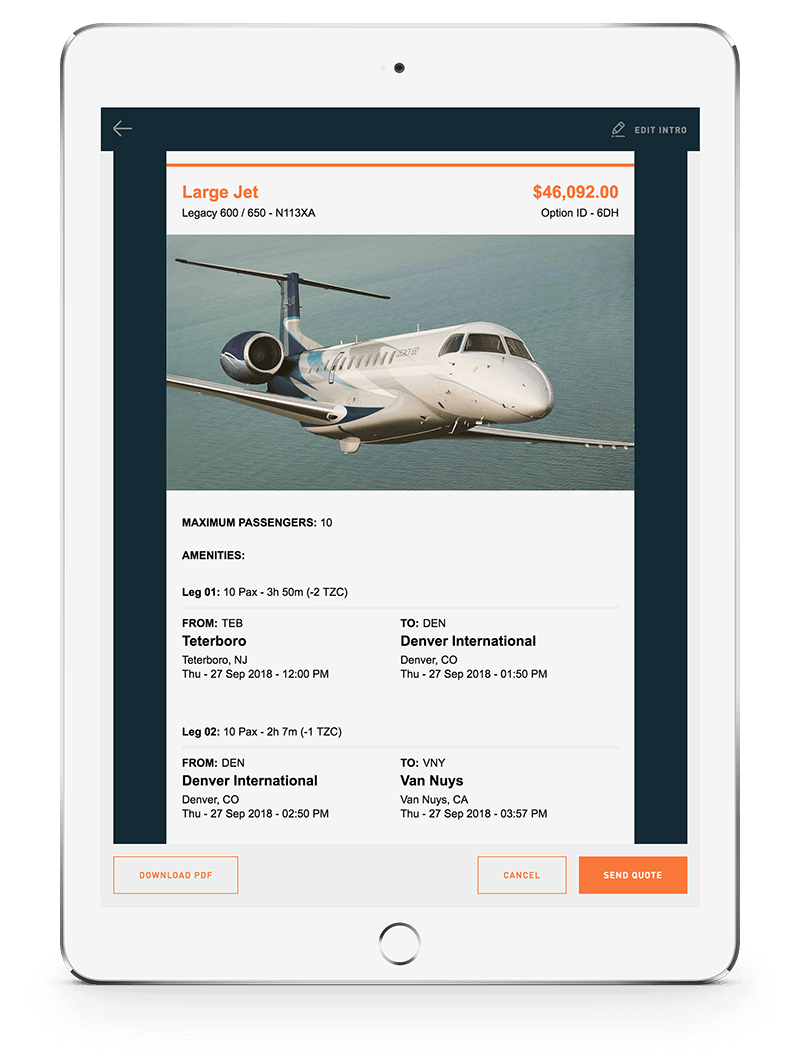 Key Benefits
Flexible quote and proposal generation allows sales representatives to quickly create quotes across their entire fleet with multiple itineraries.
Mobile readiness empowers on-the-go sales representatives to build quotes anywhere, at any time.
FOS Sync keeps NextGen Quoting and FOS data synchronized, so that you don't have to enter the same data in both systems.
Web-based user interface works on all common browsers and has a fresh, easy-to-use look and feel.
Professional-looking, operator-branded proposals can be viewed on smartphones, tablets, or desktops.